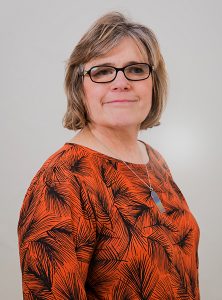 It is with great sadness that Family Matters announces the death of Jane Knight, mediator and child consultant.Jane was taken seriously ill on 4 March 2019 and died the following day at Huddersfield Hospital.
Jane had experienced a number of setbacks since the death of her husband, Jon, in February 2018. She negotiated these with her own brand of dogged determination and bravery, travelling to conduct mediations in places as far afield as Hebden Bridge,  Doncaster, York and Leicester.
Jane was a committed mediator and was passionate about the value of mediation for any dispute. She had trained to talk to children within mediation, another area of work she hoped to develop in the future.
Jane's loyalty and generosity of spirit were immeasurable and her ability to connect with people and communicate her enthusiasm for her work is reflected in the messages of sympathy that Family Matters has received from across the country.
Jane's funeral will be held at 1pm on 25 March 2019 at St Bartholomew's Church, Ripponden HX6 4DF.  There will be refreshments afterwards and all are welcome.
The family has asked that any donations are made to Overgate Hospice Elland. Jane sang in its choir and it supported the family when Jon was unwell.
Jane was a great friend and communicator.  The final quote has to come from Jane, who in her own words was a "bloody good mediator".  We will all miss her.