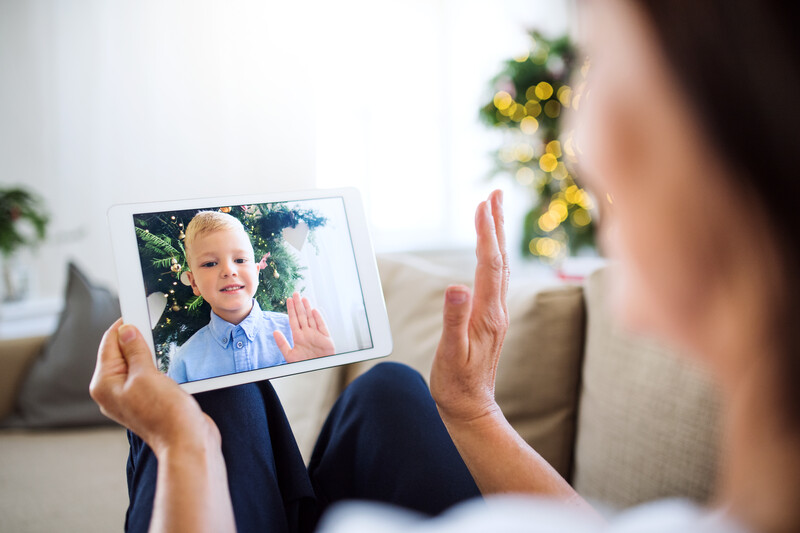 Christmas can be a difficult time for separated parents who need to make arrangements for their children. Where will they be on Christmas Day and Boxing Day? Who will they be with? How will they get there? Etc. etc. Following a year in which COVID has made things very demanding, especially for separated parents, and after what was practically a washout last Christmas, 2021 is likely to be especially challenging this year as time becomes more precious and parents find themselves under more pressure to make this Christmas special.
Children need certainty wherever possible and managing their expectations can be crucial to achieving that. For separated parents, planning in advance is always vital to ensure that children can spend time with both parents and their wider family where possible.
Our news article, "The twelve days of Christmas – for separated and separating families", offers guidance on how separated parents can use timing, organisation, communication and being fair and flexible to try to make life easier for them – and their children – at Christmas. Several separated parents have told us how useful they have found this information. Flexibility and creativity are also key to finding a way to ensure that children can spend time with both parents this Christmas.
Being flexible and creative
There are no real COVID-related restrictions now – we can travel and mix easily. Everyone's situation is different of course, and you may still have personal issues that restrict your ability to share time with your children at Christmas. You may also be trying to make up for lost time last year and have differences of opinion as to how to do this.
Remember Christmas is about children, so try to be flexible in your approach to sharing time with the other parent. If the need comes and plans have to change, try to make sure your children can communicate with their other parent and wider family digitally using Skype, Teams, Zoom or Facetime, for example. We are all used to this type of communication now and children often find it exciting. You can always make up missed time with your children's other parent when the situation allows.
You could also make the time before and around Christmas more enjoyable for children by finding some creative things to do, even if they are done online, for example:
Baking and cooking
Making Christmas cards and decorations
Putting up the Christmas tree
Wrapping Christmas presents
Watching films
Storytelling
Singing carols
Playing games
Traditions
Maintaining any traditions that you have created within your family is good for children – it offers some stability. For example, if you usually spend Boxing Day with grandparents and/or extended family, it could be good to get back to doing that this year. If your traditions involve one parent taking children abroad to see their family at Christmas, that is likely to be important this year as they were not allowed to do it last year. You may need to be flexible to allow this to happen – and make sure that the travelling parent has the relevant permission to take the children, you all understand any restrictions current in the country your children are visiting, and of course, they are able to follow the rules for returning to England from the country they visit.
Plans are not set in stone
Your children are likely to be keen to get back to spending time with everyone this year, and, of course, it is up to you to help ensure that this happens where possible. Leaving the arrangements to the last minute can cause distress, for you and your children. Try making your plans for the Christmas period early – remember – they are plans and plans can change. Try to think about a number of different options so you are ready to take into account changes. As we always say – make sure you have a plan B if you can, so you can adapt to any necessary changes. Also, once you have made your plans, it's a good idea to let your children know what they are, as children worry less when they know what is happening and are involved.
Mediation can offer an excellent route to working out family arrangements, so if you need help making arrangements for your children this Christmas, contact us now to arrange a meeting with a trained, independent mediator. Every family is different, so we won't try to give you a one size fits all solution. We will help you to find the best solution for your own circumstances, even in these challenging times. When you contact us, tell us that you want to make arrangements for Christmas, and we will make sure we prioritise your appointment.