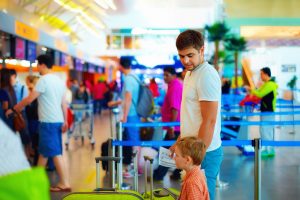 It's January and the TV adverts have moved from where you should buy your Christmas turkey, party food and nativity plays – to keep fit and holidays! 'Holidays – already', is the reaction from many of us, but, more often than not, separated parents simply see the summer holiday as a huge logistical challenge – and it's never too early to plan for that. But how do you go about it? Here, Juliette Dalrymple, director and family and child mediator at Family Matters Mediation offers some tips.
Two types of holiday arrangement
Separated parents are likely to have to deal with two types of holiday arrangement – 'holiday childcare' and 'going away'. Let' start with the latter.
Going away
As separated parents, you are both likely to want to take your children away on holiday at some point during summer. Planning this as early as possible might help you to take advantage of reduced prices or free child places that are often offered by travel companies.
It might be difficult, but you should try to agree with your children's other parent where you want to go, when and what you will be doing when you are there, so that you both feel comfortable with the arrangements and they accommodate both parent's wishes and timetable. Juliette says:
"You may have a parenting plan that sets out each of your responsibilities during the holidays, but if not, you should try to discuss the issue when you are each in the right frame of mind, and not when some other issue has raised its head about which you are both anxious. If you are planning to go away, don't make a booking without discussing it with the other parent, as you could both end up out of pocket, especially if you both book the same dates! Of course, you can agree arrangements for the holiday period yourselves, but if it doesn't work, don't be afraid of asking for professional help, such as from our trained, independent mediators."
What difference does parental responsibility make?
You should remember that if you share parental responsibility, the other parent has the right to know where their children are and what they are doing – particularly if this involves dangerous activities, such as skiing or sky diving for example. Also, don't forget that without permission from all people who have parental responsibility for your child, it is illegal to take that child out of England and Wales – unless you have been granted permission from the Family Court. Furthermore, whilst it is not always necessary, if you are going abroad and your child has a different surname to you, it may be worth having written permission from the parent whose surname they share, detailing their address, contact details and passport number – just in case it is requested at a border between countries .
Plan early to get the best out of the holiday
Don't forget to take into consideration your children's ages, and their own wishes where possible (but remember to agree things with their other parent before you tell the children) – and don't get caught up in trying to out-do each other with your holidays. It may not be appropriate for both parents to take the children away. You may want, or need, to have a 'staycation'. They can be just as much fun, depending on the age of your kids, so planning as early as possible will allow you to make sure you have enough activities to keep them entertained. Remember, if any of your children are very young , it may not be appropriate to take them on a longer holiday, and short breaks might work better for everyone .
Finally, if it is going to be your first time away with the children without their other parent, a lot more planning is likely to be necessary – how much will it cost? what will they eat? what should they wear? what medication might they need? how will they be entertained? etc. etc. And, if you are the parent who is not going on the holiday, it is normal for you to feel anxious – especially if you have always been in charge of these things, so plenty of time for discussions and planning will be very useful. You may also need to plan for the children to contact the absent parent whilst they are on holiday with you.
Holiday child care and who pays for it?
OK, so what about childcare during the holidays? In fact, this can take more arranging than the actual holiday away – especially for working single parents. It's not just the summer holidays either. School children in the UK have around 13 weeks holiday a year, so planning their care early makes a lot of sense. Of course, it depends on the strength of your relationship with the other parent but having an agreement in place that says who is responsible for what amount of care, investigating the care possibilities, arranging and paying for that care, is the best way forward. Try not to get stuck on the share being 50/50 if you can help it. For instance, if one of you has a better network of family and friends who are willing to help, it may be better to take advantage of that, especially if that will make the children happier. Remember too, that if your child has a holiday job, you may need to make plans for how they will get there and back safely.
Remain flexible
Try to remain flexible so that ad hoc arrangements can be made, such as if a child is invited to a party by one of their friends at their father's end or the children's paternal grandparents, who live a long way away, make an unexpected appearance at a time when the children's mother is responsible for their care. Juliette says: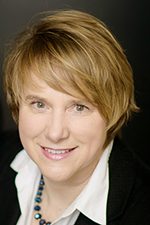 "Don't forget to agree rules for your children if they are older, so that they don't 'get away' with something whilst in their mother's care that their father would disagree with. Matters such as what sort of activities they can take part in, how much time they can spend with certain friends, whether they can stay at home on their own and how much time they can spend at home alone. NSPCC has some guidance on this issue, although there are no actual laws about it.
Even with their best efforts, sometimes parents simply can't agree agreements for childcare during the holidays and need help. We understand that, it can be difficult when you no longer live with the other parent – especially if either of you have another partner and other children to accommodate in the arrangements. Don't be afraid to ask for help. Our mediators will be able to offer the best advice and assistance. Contact us now so we have plenty of time to help you come up with a plan that will work for you, your children and their other parent."