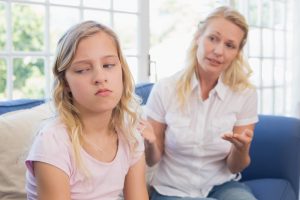 The topical subject of parental alienation was tackled recently by leading local mediation firm, Family Matters, who hosted a very successful training event covering the subject.
The event, which was held in at The Point in Doncaster, was presented by clinical psychologist, Darren Spooner, from Norpsychology Ltd. Mr Spooner has over twenty years' experience as an expert witness in cases concerning children within the court process. Mediators, solicitors and barristers came from across the country to hear the fascinating half day presentation that explored the increased recognition of the causes, effects and indicators of parental alienation in children following separation and divorce.
One of the issues discussed by Mr Spooner was the increasing recognition of the behaviour shown by children as a reaction to the conflict between their parents and the strategies which professionals can use to reduce the behaviour.  He also discussed international research that indicates that behaviour exhibited by children in cases of parental alienation is consistent across cultures and has a number of characteristic features.
A fascinating mix of theory research and case studies was presented by Mr Spooner to engage and educate the audience, who provided some excellent feedback, including:
… thorough, relevant and exceptionally useful
… presented by an expert who is clearly at the top of his game
… absolutely intriguing and informative
… an excellent topic, delivered with great enthusiasm and expertise
… a topic we all need to know more about
… engaging and interesting with lots of case studies
… absolutely brilliant and worth the journey. Fantastic speaker, superb organisation, thank you very much
Attendees at the event indicated that a full day course covering parental alienation would be very useful.  Family Matters will be organisation this course, so watch this space for a date.