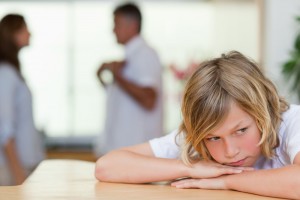 The World Health Organisation (WHO) has expressed its concern over the significant rise in the use of antidepressant drugs by children between 2005 and 2015.
Reports show that the number of children being prescribed the drugs in the UK rose by 54% during that period, despite a fall after a warning in 2004 that some of the drugs may lead to suicidal behaviour.
What are the concerns relating to antidepressants?
WHO specifies several areas of concern:
Are more people being prescribed the drugs without sufficient reason?
Can the drugs do major harm?
Are children being prescribed drugs that are not licensed for use by those under 18?
Are antidepressants used properly?
The National Institute for Health and Care Excellence's (NICE's) guidelines for the use of antidepressants by children with depression say that they should not be used for symptoms of mild depression and, in more serious cases, should only be used when combined with psychological therapies.
The BBC reported that one boy was prescribed antidepressants, after a 5-minute consultation, when he was 15 years old, with no other form of treatment suggested. 5 years later he is still taking the drugs, despite concerns about the effect on him, and the fact that they terrify him.
The government's mental health champion, Natasha Devon, says there was "a real problem getting young people access to so-called 'talking therapies'….and there is still a huge waiting list." She has also said that in her work visiting schools, she is concerned that the increase in the prescription of these drugs is only treating the symptoms, and not getting to the cause of the depression.
A co-ordinated response to building resilience in young people needed
Often the cause of a child's depression comes from family issues, such as divorce and separation, by which they can be severely affected, and which they feel they have no control over.  Juliette Dalrymple, a director at Family Matters Mediate, and a highly qualified mediator says,
The prescription of these drugs may be a response by medical practitioners who, faced with a young person experiencing stress or anxiety, and the reality of diminishing resources for mental health services for young people, feel they have to do something to help. Teenagers experiencing the normal stresses of transition to adulthood are exposed to further pressures from media, internet and their peer groups as well as parental divorce and separation. I consult children in mediation and they often tell me they want to be given more information about even the smallest changes, such as where will the dog live, how will a favourite cuddly toy move between houses and how will they not get lost at school. What seem like little things to adults are often very important to children and young people.

A co ordinated response to building resilience in young people is the only way to address this issue. That includes a recognition that young people need support in managing life changing events such as divorce or separation. The current focus of legal policy is on changing the court process and legal aid to affect adults' behaviour. There is a lack of recognition that family and relationships are major stressors for children and young people, who need a number of  forms of support, such as the 'Voice of the Child' work under the previous government and the work we have been doing in our 'Listening to Children' project, which has helped parents to listen to what their children think during and following separation.
You can find out more about child mediation on our web pages.