We are delighted to announce that Family Matters has maintained the HSSF (Help and Support for Separated Families) accreditation in 2018.
This mark of excellence is for organisations that work with separated families. To maintain the award, Family Matters has had to demonstrate our ability to listen to our clients and show that we are a professional organisation, dedicated to continual review and improvement of our service.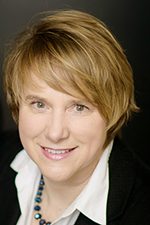 Family Matters director, Juliette Dalrymple, says:
"We are delighted to have received the accreditation once again this year. It is a great accolade for us. We are a small organisation compared with the national ones that achieve the accreditation, such as National Family Mediation (NFM) and Resolution. It shows that we uphold the standards of best practice for individual clients and families.  We'd like to thank all of our mediators and staff for their hard work, professionalism and dedication that enables us to offer the high-quality service that has helped us achieved the HSSF accreditation.