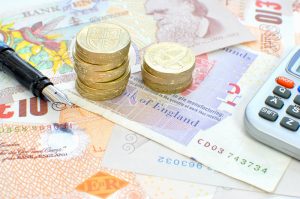 The most devastating cost of a divorce or separation will be the effect on the family, but the financial fall out when a couple decide it is the end of the road for their marriage or partnership probably comes a close second, with many families finding the situation they are left in difficult to cope with.
Financial cost of divorce on the increase
Insurer, Aviva, suggests that the cost of divorce rose 57 percent between 2006 and 2014, from £28,000 per couple to approximately £44,000. Costs include:
legal fees
child maintenance
buying and setting up home
redecorating a previous home for sale
buying another car
Sixteen percent reduction in pension for divorcees
According to research carried out by the Prudential, divorcees are likely to retire on an income up to £3,000 less than people who have not divorced.
The report, Class of 2107, is part of a study, carried out by the Pru for the last ten years, which tracked the finances of people planning to retire in 2017.   It suggests divorcees will be 16 percent worse off than married couples and will have a pension income of £16,300 rather than £19,400.
An increasing number of over fifties divorcing means many people who are retiring right now may be affected by the reduction in their pension.
One in three divorcees will retire with debts and no savings
The Prudential report also suggests thirty percent of people who have experienced divorce or separation will retire with debts, compared with twenty percent of those who have not divorced or separated, whilst Zurich suggests that divorcees are twice as likely to have no savings or investments and more likely to live on a day to day basis rather than planning ahead. When divorcees do save, it is often in a current account rather than a savings account and they save for short-term goals, such as a holiday, rather than for their long-term future.
Helping yourself to a better financial position after divorce
These are the facts according to the companies that carry out the research, but what can you do to help put yourself in a better financial position if you are going through a divorce or separation? Family Matters' director, Juliette Dalrymple discusses.
Generally, assets are divided equally when you divorce, unless something is in place to change that, such as a prenuptial agreement or if there are specific premarital assets such as inheritance, for example.  But what about dividing debts?  How should mortgages, credit cards and other loans be split and how will it affect your future?
Is it my debt or ours?
A debt does not automatically belong to both of you just because you are married or in a relationship.  Ownership depends upon in whose name the credit agreement is made.  So, if a loan is in your spouse's or partner's name and you are not linked to that loan (as a guarantor for example), it is not your debt.  If you have joint debts, i.e. loans made in both names, you will be liable for them jointly and severally.  This means that you are both liable to pay the whole of the loan, and if one of you can't, or won't, make payments, the other can be pursued until the debt is fully cleared.
If you can, it is best to make arrangements with your spouse or partner indicating who will pay what, and try to stick to it until your financial arrangements have been sorted.  If they don't stick to the agreement, do inform the bank/building society of the situation to see if they can do anything to help.  In any case it is a good idea to notify banks and creditors of your change in status when you are going through a divorce or are separated.
When financial agreements are made by the court, judges will normally share joint debts as well as the assets.  However, sometimes they can take into account what the debt was used for, for example paying the wife's gambling debts or buying the husband's golf clubs – which he will keep.  In these cases a judge might assign a specific debt to an individual.  The same might go for a debt that one person brought into the marriage with them.
Your mortgage and loan accounts
You might have forgotten – or were never aware – that most joint mortgages and loans are taken out on the basis of a 'joint and several' liability. That means if you split up and your partner leaves the property and won't pay the mortgage, you will still have to pay the full amount.  Generally, banks will chase the person more able to pay, but in essence, you are both as liable as each other.
If you don't physically make the mortgage payment yourself, for instance if it comes out your spouse's or partner's bank account and not a joint account, try to make sure you know whether it is actually being paid, as you can be pursued if it is not.  Arrears can soon add up and will add to the joint debt when you divorce.
Credit cards
You are solely responsible for a debt on your credit card.  In the UK there is no such thing as a 'joint' credit card.  Credit cards are held individually and can have additional users added to them.  If you have a credit card in your name and allow your spouse or partner to use it, you are personally responsible for any debt they may take out on the card in your name. It may be more sensible to suggest they get a credit card in their own name rather than be an authorised user of yours.
Joint bank accounts
You are jointly responsible to pay any overdraft that is taken out of a joint account and you can both spend any money that is in the account.  If you divorce or separate, it could be a good idea to close a joint bank or building society account, open separate ones and have your own income paid straight into it.  You will of course need to make arrangements to pay any debts for which you are responsible that came out of a joint bank account.   Unfortunately, it's not uncommon for one of a separating couple to find that the other has emptied the account! Of course any money he or she takes out of the bank will be accounted for when the final finances are split (i.e. their share of the assets will be reduced by the amount they have taken), but that does not help if you are trying to pay the mortgage, look after children or run a household and there is no money to do it with.
Your credit score
If you are financially linked with your spouse or partner on joint bank accounts, loans or other credit, future lenders will take both of your credit histories into account when you apply for any credit.  If your spouse's or partner's behaviour is such that they don't pay, or continually pay late, it could affect your future ability to raise finance for a mortgage or loan.  When you are in the process of a divorce or separation, it is better to pay off all loans, credit cards etc. if you can and open your own accounts.  You can also ask credit companies to unlink your names or for a notice of correction to be put on your credit history showing that you are no longer linked to your partner or spouse.
Pensions
After the family home, a pension is the second most valuable asset in a marriage, but many people forget this, concentrating on the 'now' rather than the longer term.  At Family Matters, we often hear that divorcing couples have simply decided to go their own way and keep their own pension. Pensions that have been accumulated during the marriage are treated as belonging to both people and courts will expect that they are shared or good reasons given why they are not.  Family Matters' experts are fully trained in how to deal with pensions on divorce and it is a subject that is covered in continuing professional development, so mediators are always up to date with the latest rules and regulations.
Financial cost of divorce – other joint debts
What about other agreements you might have signed up to whilst you are married or living together?  For example, utility bills, time share agreements and school fees?  These debts are probably also owned jointly and severally and if your spouse or partner can't, or wont, pay his/her share, or you have agreed that he/she will pay certain fees, and they don't, you will be pursued for the full amount.
Financial abuse
The Financial Ombudsman says that it sees about 350 cases a year where one partner has borrowed additional funds against a mortgage without the other partner knowing.  This adds to the joint debt if the mortgage is in both names. So, whether you know about it or not – the debt is yours, and you will have to pay if your spouse or partner does not.
How can Family Matters help?
Family Matters offers financial mediation for people who wish to reach an agreement about finances and property following separation or divorce.  We usually need to see you between two and four times to help sort out your finances, depending how complex your financial situation is.  In order to help you, we will need to see details of all of your income and expenditure and your bank accounts, loans, shares etc.  So that you can plan for your meetings with us, we have provided a list of the sort of documents we will need to see, whether you have been married or are not married, on our web site. Disclosure of documents is exactly the same in mediation as it is if you go to a solicitor, so even if you do not reach full agreement in mediation, you will have many of the documents ready and may have agreed on one of the issues. Sometimes you will not be able to agree about everything but if agreements can be reached about, say the arrangements for the house and the debts, there are less issues for a court to decide, reducing your legal fees and court costs.
Courts have limited options
Remember courts have limited options and a judge will find one of these options that  seems to best fit your situation.  With the support of a trained mediator, and as you know your financial situation better than anyone else, mediation can provide a more imaginative solution.  In a recent case one person retained a greater share of the family house and the other person took a lump sum from their pension to buy their own house. The remaining pension was divided in a way which gave both people an income.
We will talk about the implications of all proposals, for example where a couple operate a business together or own a number of houses that they rent out, capital gains tax may be payable and this can be discussed and considered fully in mediation.
We will also talk to you about issues such as your will or any powers of attorney you are party to with your spouse, as well as discussing the options for any life insurance or other insurance policies.
Our mediators are independent experts and want to help you achieve the best result for you and your family.  We are neutral. We don't take sides.  We want to find the best solution for your own situation, and often, when you sit down and discuss your finances with a mediator, the actual financial situation becomes much clearer.  Our mediators will always have your children's best interests at heart and can help you to see what is needed to protect their future – rather than the simple here and now of your finances. That makes it much easier to work out a financial settlement which works now and in the future.