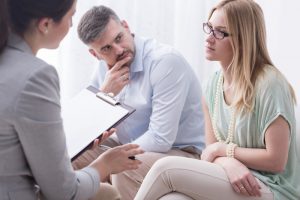 A recent report published by the Nuffield Foundation finds that more people than necessary are making claims of adultery or unreasonable behaviour in order to speed up their divorce.
This is because, in England and Wales, you cannot petition for a divorce until you have been separated for a minimum 2 years without citing unreasonable behaviour or adultery.
Under current law, a divorce can only be petitioned for on one ground – irretrievable breakdown of the relationship, and that must be proved by one of 5 reasons, which are:
adultery
unreasonable behaviour
2-year separation
5-year separation
desertion
Uncertainty about behaviour threshold
The report says that citing adultery or unreasonable behaviour can lead to unnecessary conflict and increased parental conflict, which has a negative impact on children. It also comments that in both represented and unrepresented cases, there appears to be uncertainty about how low the 'behaviour' threshold actually is, which results in people making 'stronger' claims than are necessary and which can also undermine attempts to use dispute resolutions that don't need court intervention – such as mediation.
The report says that 60% of divorces were granted on reasons of adultery or unreasonable behaviour in England and Wales in 2015, compared with 6% in Scotland, where a divorce can be granted after 1 year if both parties agree.  Also, that 43% of those who were said to be at fault disagreed.
Looking at historical data, the report shows that in 1980, 64% of unreasonable behaviour petitions were based on physical violence, and this has now fallen to 15%.
Despite the differences in the law, researchers did not feel that it would be right for England and Wales to adopt the Scottish system.  This is partly due the fact that citing unreasonable behaviour or adultery would still result in a quicker divorce than the one year system, and partly because England and Wales would require other major changes to the law.
Report advocates no fault divorce
The report advocates the 'no fault' divorce favoured by many people and suggests a system whereby a couple can report that their marriage has broken down and this can be confirmed after 6 months.
You can read the full report below.