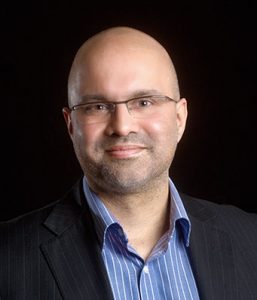 Kedar Karandikar is an ADR Group Accredited Mediator (Civil and Commercial, Family, Workplace and Online Mediation) and a Solicitor-Advocate (Higher Courts Civil Proceedings). Kedar joined Family matters as an associate mediator in December 2016 and is working towards FMCA accreditation.
Kedar's interests outside the law support and complement his role as a Mediator. He is a Listening Volunteer at Bradford Samaritans and Crisis at Christmas providing emotional support to those experiencing distress and despair. This includes children and those with challenging mental health issues. Kedar's diverse skills and experience mean he is able to understand and manage situations which create a high level of emotion.
Kedar is also Chair of Trustees at Bradford Samaritans and ensures that they comply with their legal and governance responsibilities.
Kedar also acts as a Mentor at the University of Bradford Careers Mentoring Scheme, providing support and guidance, coaching and feedback. He is also a representative on his local GP Surgery Patient Participation Group.